Attract a New Generation of Business Buyers
Today's oldest millennials are in their 40s, while the new Gen Z workforce are 25 and under.
Gen X/Baby Boomer business owners and executives are wringing their hands, shaking their heads, and thinking:
I have no clue how to deal with this new generation.
They don't think like we do.
They don't behave like we do.
They don't work like we do.
They don't buy like we do.
Let JGC help you attract and engage a new generation of buyers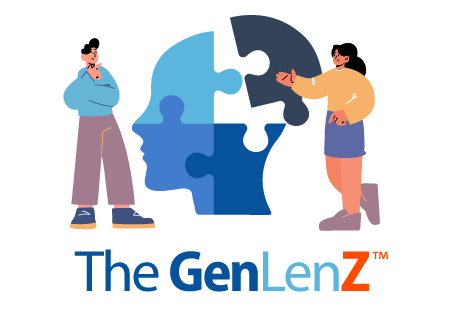 Blog Series: Exploring the Generational Mindset
Are generations better defined based on mindset and/or core values?
What can generations learn from each other?
The Gen LenZ™: Exploring the Generational Mindset, penned by Brayden Foreht, (our very own Gatekeeper) de-mystifies the concept of generation, exploring the notion of where generations come from, how they are used as segmentation tools, why they are flawed categorizations – and how it all affects working life and marketing efforts in today's world.
---
"I was born in 1996, so according to Pew Research, that would make me the last of the Millennials. Had I been born a few months later – say in January of 1997 instead – would that really differentiate me from being a Gen Z over a Millennial?"
– Brayden Foreht –
---
Delve into what truly defines a generation as we:
Examine and evaluate the conception of generations
Clarify how to distinguish generations from one another
Illuminate the core components of the Gen Z mindset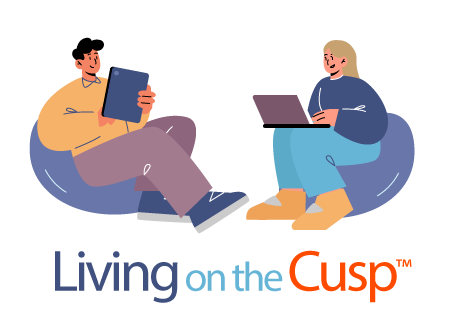 Video Podcast Series
What happens when you ask a 20-something and a 50-something, questions like:
Where's the first place you turn to learn about a new product?
What are your favourite social media platforms and why?
How do you like your content – Watchable? Readable? Audible?
What do you look for in a manager?
What's more important: education or experience?
Calculator or Calculator Soup?
What do you wish you'd learned in school?
Featuring:
They'll bring their unique perspectives, and apply their own generational lenses, to answer the pressing, real-life questions that business owners and executives, hiring managers, HR personnel and new graduates are now asking – as they navigate an ever-changing workforce landscape.
2 people. 4 generations. Answering YOUR questions. LIVE.
(…what can possibly go wrong?)
Send us your questions!
We encourage all age-groups – and anyone entering, re-entering, or transitioning within the workforce, to submit their questions to: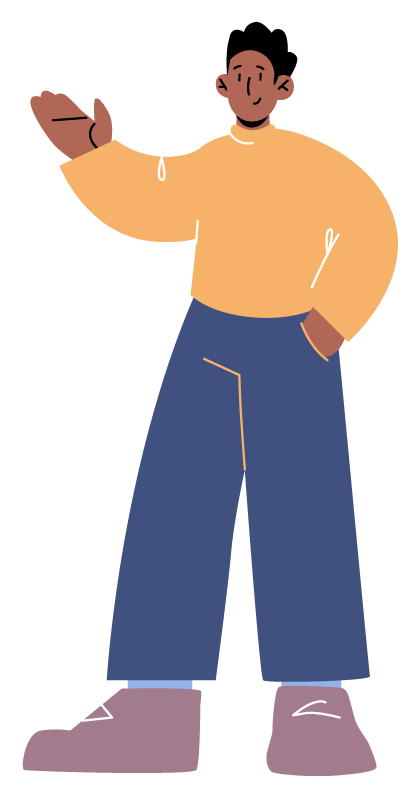 Blink and They're Gone
If website visitors can't tell who you help, how you help and why it matters within the first 5 seconds of landing on your homepage – they WILL leave.
There is no disputing, denying or ignoring the fact that understanding who wants to buy from you – and providing solutions that matter to them – is critical to business growth. When that buyer expects a seamless, fluid, hyper-personal and engaging customer experience – they spend their money with the companies that indulge them. – Joanne Gore –
Who we are "at work" and how we make business-buying decisions is very often quite different from how we shop online when we're not.
At least that used to be the case.
When working from home became the new normal, these worlds collided. Suddenly, companies were forced to re-think their approach to every aspect of their business. As the consumer hat continued to encroach upon its business counterpart, buyer expectation morphed as well.
After one negative experience, 51% of customers will never do business with that company again.
📖 Read: How Customer Experience Expectations are impacting your business
At the end of 2019, focus was on how millennials would be making up more than 50% of the workforce in 2020 – and the challenges that would bring. Just as we were gearing up for "the great millennial influx" – the pandemic happened.
Fast-forward 2 years – and fast-forward Gen Z's (aka Zoomers) entry into the mix.
JGC employees and associates represent generations from Zoomer to Boomer. From years of research and personal experience, we are committed to understanding how each generation makes decisions, what's important to them, what they expect from businesses – and crucially, the real reasons behind why they buy, what they buy – and how they buy.